| | |
| --- | --- |
| seanR3D | Dec 16, 2013 01:47 PM |
---
Battlefield 4 PC patch 4 fixes sound loop freeze, "kill trading", more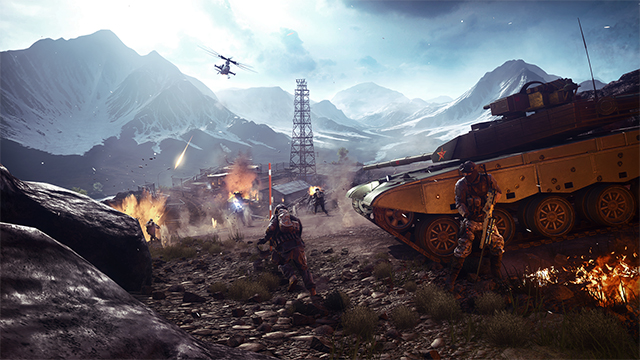 Another patch is out for the PC version of
Battlefield 4
. This time you get more major fixes: the ever-frustrating and popular sound loop freeze is now gone, "kill trading" is no longer a thing (previously "the time window where a bullet could cause damage from an already dead player" was miscalculated, and could result in false kills for the high latency player), and terrain flickering is eliminated.
There are plenty of non-technical changes, too (most notably, the SUAV is nerfed, and the revive screen bugs are mostly fixed), so if you're interested, hit the source.
SLI/Crossfire users will observe flickering and possibly
missing textures/objects
post-patch; I recommend you disable it until DICE has a fix out (
next patch
).
A
small server patch
(R16) has been released as well, containing more server crash fixes, "overall performance enhancements", and more.
Source:
Battlelog
All times are GMT -5. The time now is

04:41 PM

.
Powered by vBulletin® Version 3.6.5
Copyright ©2000 - 2022, Jelsoft Enterprises Ltd.
All trademarks used are properties of their respective owners. Copyright ©1998-2011 Rage3D.com